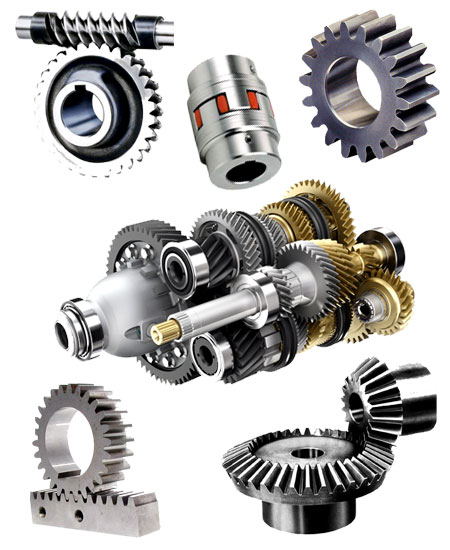 Spur Gears
Our firm is best in manufacturing superior quality Spur Gears that are widely used in various industries in effectively operating the production as per our customer needs. We are up with high quality of raw materials in manufacturing gears for high performance and durability. We processed varied requirements in customized options.
Worm Gears
We are leading in manufacturing gear worms which are wrapped around a central axle with inclined plane having one or more teeth in screwed threads. Our gear worm hasconcave faces that fit the curvature. Worm gears have high quality standards that operate with less noise and vibration. Our worm gears are made of ferrous and non-ferrous such as mild steel, alloy steel and carbon steel.
Bevel Gears
Bevel gears are manufactured in our firm which is manufactured with help of eminent products. Bevel gears are made of two shafts that intersect with tooth bearing faces at 90 degree apart that are designed to work at angles. Our bevel gears are manufactured as per our client requirements.
Rack Pinion
Our team of skilled workers are experienced in manufacturing linear actuator that comprises of a pair of gears in numerous rotational motions to linear motion applied in pinion causes that makes the rack to move linear motion of the rack.
Gear Box
BolD
Manufacture anything of gears